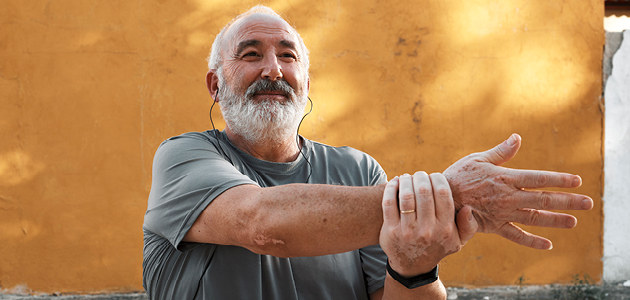 As humans, we're always learning. Nobody's perfect, and that means there's plenty of room for continued growth in our lives. What are your goals? What are you working towards? Do you have a dream that's been put on hold for a bit too long? Maybe it's time to make a move and kick off the self-improvement process. After all, there's no better time to do so than during Self-Improvement Month.
What is Self-Improvement Month?
Every September is Self-Improvement Month, a time to examine your life and identify areas for development. We're all striving to improve in some form or another, and this month can be a terrific motivator to help us get there. It helps to think of this month as a time for introspection—to reinforce your belief in your ability to make a difference in your life.
The self-improvement industry is filled with a wealth of resources like books, seminars, one-on-one help and so much more. You can tap into those resources if you choose, but they aren't always necessary in your own self-improvement journey. You often have everything you need to start making changes in your life. But remember, this is a personal decision, and you should never feel pressured to make a change you aren't comfortable making.
How do you want to grow?
Before you can start taking concrete actions to improve yourself, you need to decide how you want to grow. Do you want to learn a new skill? Do you want to spend more time with loved ones? Do you want to get physically or mentally healthier? Take some time at the start of the month to reflect on areas you want to change.
If you're having trouble finding something to improve on, try creating a list of your strengths and weaknesses. This type of list helps to narrow down areas in your life that could be improved while also reminding you of your strengths. When making your list, ask yourself:
What skills am I good at?
What do I always follow through with?
What skills have I struggled with?
Are there any bad habits I can break?
 Tips for setting goals
So, you've made your list and decided where you'd like to improve. Now how do you start working towards that goal? Here are some quick tips to get you started off right.
Make a vision board to help you visualise your goal. Vision boards are great ways to give yourself a constant reminder of what you want to achieve and how you want to feel. Keep your vision board in an area where you'll always see it, so you can stay inspired to work on your self-improvement.
Set up your action plan by writing out the steps you need to take. When you complete a step, cross it off to help see the progress you're making towards your goal. By creating a step-by-step plan, you'll be better positioning yourself for success and eliminating any debilitating thoughts you may have about your progress.1
Share your goal with someone you admire to help motivate you to stick with it. By telling others about your plans for self-improvement, you'll feel more accountable and driven to see your goal through.2
Schedule times to check in with yourself and evaluate the actions you're taking.
Make time to celebrate your progress as you work towards your goal.
How Foresters can help
How do you want to celebrate Self-Improvement Month? If you're looking to learn something new or brush up on an old skill, try our Lifelong Learning member benefit. With Lifelong Learning, you can access online courses that range from fitness and nutrition to financial planning and everything in between, all from the comfort of your home.
Or maybe you want to give back more and start helping people. You can use our Community Volunteer and Foresters Care grants to donate to your favourite charities or help out people in your community.
Finally, if you want to try and get more active but have struggled in the past, Foresters Go makes it fun and easy to stay on top of your wellness journey. Join in on friendly wellness challenges and earn Rewards Points redeemable for amazing rewards!
SOURCES
1 https://pubmed.ncbi.nlm.nih.gov/21688924/
2 https://psycnet.apa.org/record/2019-45131-001