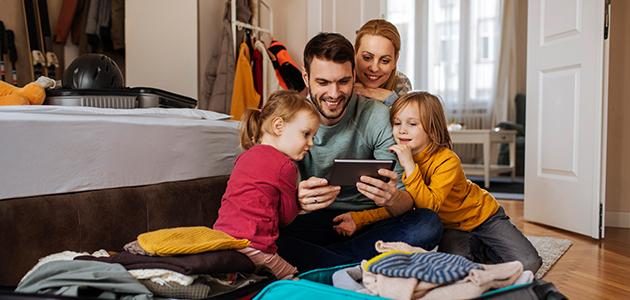 Membership really does matter when you belong to an organisation whose purpose is enriching the lives of everyday families and building strong communities. Foresters Financial offers amazing complimentary benefits designed to help you take care of your family and your own well-being—and to give back to the community around you.
How can you get in on this? You already are a Foresters member if you hold a Plan with us. It's that simple!
The benefits of membership
Check out the complimentary benefits1 you have access to when you are a Foresters member!
MemberDeals
Discounts on restaurants, everyday necessities, electronics and other online shopping opportunities; plus discounts on hotels, rental cars, theme parks, attractions and so much more! Learn more
Lifelong Learning
A vast online library you can access anytime from anywhere that allows you to explore an interest or hobby, work towards a goal, or just have fun learning something new. Learn more
LawAssure
An online document preparation service that helps you create customisable wills, powers of attorney and healthcare directives. Learn more
Foresters Care
A one-time, £200 grant that allows you to seize the moment and help out when you see a need in your local community. Learn more
Community Grants
A programme that gives you access to hands-on volunteer activities and complimentary events including movie nights, visits to theme parks, sporting events and other fun and family-friendly events. Learn more
Foresters Competitive Scholarship
75 tuition scholarships of up to £1,000 each year for students heading into post-secondary education who demonstrate exceptional leadership through community service and a commitment to their studies. Learn more

Foresters members are part of an international community, and our goal is to share our financial success to improve family well-being for our members and the communities where they live. And with millions of members across United Kingdom, Canada and the United States, together we're making a pretty important difference.
For more information about Foresters Financial and the kind of difference membership can make to you, visit Foresters.com.
1 Description of member benefits that you may receive assumes you are a Foresters member. Foresters Financial member benefits are non-contractual, subject to benefit specific eligibility requirements, definitions and limitations and may be changed or cancelled without notice or are no longer available.