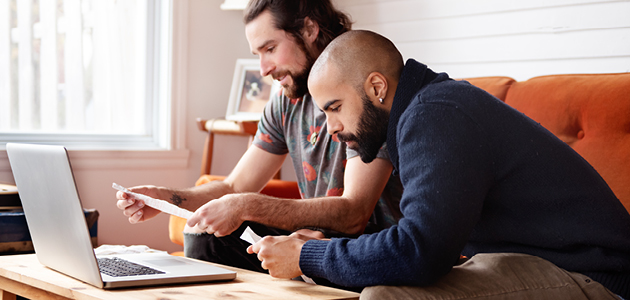 You worked hard and put in the hours, and now you're getting the recognition you deserve. With this extra cash, you may be tempted to spend a little more than usual. But the economic environment is still uncertain. Factors like rampant inflation and higher interest rates are leading many to put a pause on any unnecessary spending, even if they are bringing home more money each month. If you just received a raise, check out the guidelines below to help solidify your financial well-being1:
Save for Retirement
Consider your current income and expenses and determine how much you can set aside each month to save and invest. If you have a retirement savings plan at work, take advantage of it by arranging to have regular contributions deducted from your paycheck.
Service Your Debts
Take time to calculate how much extra income you'll earn each month. With that information, re-evaluate your financial plan and create a new budget. Large debts typically have the potential to weigh on borrowers both emotionally and financially, especially when they snowball into bigger financial burdens. An increase in your monthly income could allow you to address outstanding loans to ensure they don't harm your financial circumstances, your creditworthiness and your ability to borrow in the future.
Be Mindful of "Lifestyle Creep"
Bigger paychecks can tempt us into spending more than we can afford to, which is why it's crucial to live within your means, even with a higher income. Try to do this at least while you assess your new cash flow and determine where your finances fall into place. When luxuries become necessities, it is referred to as "lifestyle creep," and it can be detrimental to your overall financial well-being and derail your financial planning. While you can save for larger purchases, make sure you're not spending impulsively and that your spending decisions are well-planned. Prioritise your spending and focus on needs over wants.
Save for Bigger Purchases
Today more people are looking for opportunities to stretch their dollar. Saving for larger purchases over time will build healthier money habits and ensure you have enough funds to put toward other aspects of your financial plan (ex. emergencies).
Health Savings and Emergency Funds
No matter how well we think we've planned, there is always the risk of unforeseen accidents or health-related events. A health savings account is a great contingency plan that can potentially offset healthcare expenses during an emergency.
Treat Yourself (Within Reason)
The truth is that promotions and raises are milestones worth celebrating – modestly. Set aside a small portion of your raise to do something for yourself.  If you want to celebrate your success, go for it! Just make sure your financial priorities are in mind and that your expenses are accounted for.
Donate to Charity
The main barrier to charitable giving is often a lack of planning. Anyone can give back, no matter their income level or age. Giving is also a personal choice to support a cause you're passionate about. Not only are charitable donations tax deductible, but they can positively impact your household and overall health and wellness.  If your new raise presents a meaningful change to your disposable income, consider doing some good and giving back to others.
Insurance Planning
After working hard and earning a raise, it's a good idea to protect the assets you've gained along the way. One of the best ways to do so is through insurance coverage. Insurance can be a great addition to your holistic long-term plan and is an intrinsic investment that can help protect your family and your assets as they grow.  Make sure you have ample protection and can pass down your wealth and assets to the next generation.
Consult a Financial Adviser
Earning more money can be intimidating.  It can be difficult to develop a sound financial plan and determine how and where money should be allocated.  If you're interested in learning more about any of the terms, strategies or guidelines mentioned above, please consult a financial planning professional.
Foresters benefits that can help
If you just got a raise and have been thinking about the future, there's a member benefit that can be a huge help. LawAssure is a document preparation service that makes it easy to create wills, powers of attorney, healthcare directives and more all from the comfort of home. The entire process is online, and via a questionnaire tailored to your circumstances, it guides you through each step of the process as you build your document. Login to MyForesters to learn more about LawAssure and our other member benefits.
1 Foresters, their employees and life insurance representatives, do not provide, on Foresters behalf, financial, estate, legal or tax advice. The information given here is merely a summary of our understanding of current laws and regulations. Clients and prospective purchasers should consult their financial, estate, tax or legal advisor regarding their situation.