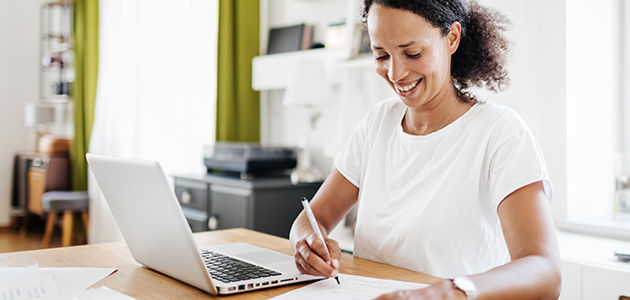 Despite shelter-in-place orders and directives to maintain proper social distancing practices, charities still need your support—perhaps now more than ever. So, what can you do to help out your favorite charitable organization without actually being there in person?
Apply for a Foresters Financial™ Caring Through Crisis Grant. Foresters has launched a new community volunteer grant to help members who want to give back in their communities during this time of crisis by organizing safe, contact-free activities in support of those affect by COVID-19. Maybe you'd like to safely deliver coffee to frontline healthcare workers, or create boredom-busting activity packs for children in need, or support your local food bank. Visit here to find out more and to apply for a funding grant of up to $250.
Donate through the Foresters Crisis Donation Matching Portal. Foresters is matching donations to select national charities serving those affected by the pandemic. When you make a donation totaling up to $1,000 000 (CAD) through our Crisis Donation Matching Portal, your contribution will be matched by Foresters and divided equally among national charities selected to support the four key areas of need in your country: healthcare, food, children/youth, and seniors.
Fundraise on Facebook. If you're a Facebook user, you can create a fundraiser in support of a cause that's important to you. Facebook helps you get started, provides tips to help you reach your goal amount, allows you to share your fundraiser with friends, and enables your friends and followers to donate with just a few clicks. For more information visit Facebook Fundraisers.
Pre-plan a food or supply drive. You and your family and friends can't gather right now to collect and deliver items charities may need, but that doesn't have to stop you from planning an event in advance. This is a great time to research which charity you want to support, determine what you'd like to do for them—collect food, clothing, books, children's items, or hygiene supplies—and get as much of the organizing done as you safely can right now. Once you're able to choose a date, you'll be ready to go!
Offer your talents. Are you a writer, an accountant, a social media maven, a graphic designer, or a marketing and advertising professional? Would you be willing to do tasks like data entry, website design, or fundraising calls? If you have skills that charities might need, call them up and ask if they are able to use your talents to help.
Make something. If you knit or crochet, or if you're handy with a needle and thread, your talents can be put to use making items that charities can distribute to those in need. There are charities accept handmade items such as chemo caps, baby blankets, knitted breast prosthetics, quilts, and infant loss items. Visit Craft Industry Alliance (US) and Local Love (Canada) for more ideas and inspiration.
Do your research before you approach a charity. Remember, their time is extremely precious because they are often understaffed and overwhelmed, so having a thorough understanding of exactly what they do—and what you may be able to do for them—is important. You might even contact them with a specific proposal in mind.
For more virtual volunteering inspiration, including links to organizations in need of help, visit Operation Warm.
Foresters Financial member benefits are non-contractual, subject to benefit specific eligibility requirements, definitions and limitations and may be changed or cancelled without notice.
417951A CAN/US 05/20