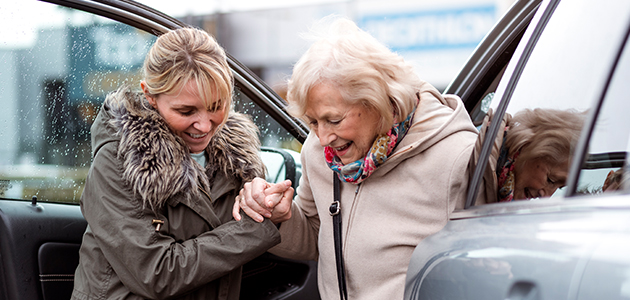 American humorist and political scientist Leo Rosten once said, "I think the purpose of life is to be useful, to be responsible, to be compassionate. It is, above all, to matter, to count, to stand for something, to have made some difference that you lived at all."
We should certainly strive to make a positive difference in the lives of others every day—it takes no effort to smile at a stranger, hold a door open for the person behind you, or let a car merge in front of you—but on October 26, consider putting a bit of extra effort into making the world around you just a little better than it was.
October 26 is Make a Difference Day. Held annually on the fourth Sunday in October, it was created in 1992 to encourage community service. Now sponsored by USA Today, the initiative began in the United States, but it doesn't matter where in the world you are—you can join in and make a difference right in your own community.
Think about causes close to your heart, community organizations that might need your help, or simple acts of kindness you can do for those around you. If you need some help thinking of something special to do on Make a Difference Day, check out these ideas for inspiration:
Commit to volunteering at a local homeless shelter, animal shelter, food bank or community kitchen. These kinds of organization are always in need of extra hands and would love to know that you are willing and able to support them.
Hold a teddy bear drive. Ask friends, family members and neighbors to donate new teddy bears, then drop them off at your local fire station. Firefighters give the bears them to injured and frightened children they encounter on the job.
Donate to a food bank. Homeless shelters and food banks are always in need of items to stock their shelves. According to Food Banks Canada1 the most needed food and household items are: pasta (canned or dry), pasta sauces, canned and frozen meats and fish, meat alternatives (peanut butter, soy, and assorted nuts), canned goods (beans, soups, and stews), dairy (fresh, canned, and powdered milk), whole grain cereals, instant foods and baby formula, bathroom tissue, diapers, and personal hygiene products.
Pick up litter. Bring along a pair of gardening gloves and a garbage bag when you go for your evening walk, and pick up any trash you see along the way.
Spread the word. Tell your family and friends that October 26 is Make a Difference Day and encourage them to get involved. If you take photos of your activities, make sure to hashtag them with #MakeADifferenceDay when you share on social media.
Make a care package. If you have a friend going through a rough time, or a neighbor who just had surgery, or you know new parents who are probably sleep deprived and frazzled, put together a customized care package to help them through the day.
Volunteer with Foresters. Every year Foresters supports our members with grants to help them organize inspiring Community Volunteer activities like volunteer support, care packages, meal programs and more. As a Foresters member, you can apply for a Foresters Community Grant that allows you to plan a local activity for your family and other Foresters members, creating an exciting and very personal volunteer opportunity. Visit com for more information on applying for a community grant, and to find out about other Foresters volunteer opportunities right in your own neighborhood!
SOURCES
1 https://www.foodbankscanada.ca/Get-Involved/Support-Your-Local-Food-Bank.aspx
417808 CAN/US (10/19)