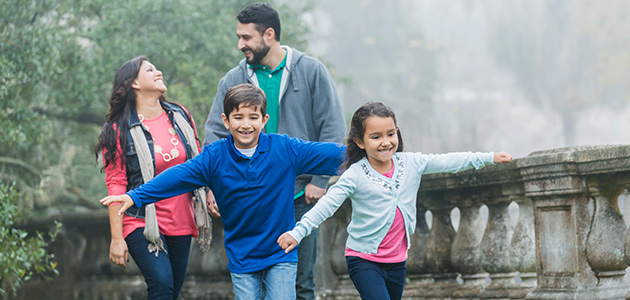 Weekends can be expensive. We often want to treat ourselves after a long week of working but often those treats, even if they're simple, end up costing more money than we'd like.
Fun is important, even if you do splurge on it every now and then. But you can have an amazing, treat-yourself weekend with your friends and family without spending a single dime. It just takes some creativity, planning and a spirit of adventure!
See what's on in your community. Visit your city or town's website and look for an events calendar to find out what interesting, free events might be coming up. You may find everything from art exhibits and workshops, to concerts and book readings.
Host a game night. Dig out all your old board games, invite your friends to bring along their favorites, and spend the evening enjoying some competitive fun. Whip up game-night snacks using what you've already got in your pantry.
Host a potluck. If you want to have friends over for a great meal without spending any additional money, have everyone bring one dish made only using ingredients they already had on hand. Check out Food52 for 18 dinners you can make when you have almost nothing in your pantry. This is a fun way to see who can be the most creative and make the tastiest or most unique dish!
Go on a self-guided walking tour. Do some online historical research with your family, create a list of interesting sites to visit, then head out with a picnic lunch and enjoy seeing that history come to life. Invite friends and neighbors to join you and be their tour guide.
Host a film festival. Ask friends and family members to bring over their favorite movies (family-friendly ones, if kids are involved), and have a movie marathon. Make snacks like the ones suggested above, and ask your guests to do the same.
Try geocaching. This is a great activity for all ages that involves hunting for hidden treasures, usually in local parks and on trails—but sometimes even in the middle of busy cities. All you need is a smartphone with GPS and an adventurous spirit. Visit Geocaching for more information and to sign up to start treasure hunting!
Research your family tree. Using free resources at your local library, online, and information from older relatives, start tracing your roots.
Attend a dress rehearsal. Many performance groups allow audiences in to watch dress rehearsals for free. It's a great way to expose younger family members to the joy of live performances, and to see a great show for free! Check with local theatres and concert halls to see if there are any dress rehearsals in your area.
It's not a chore when you're spending time with your family giving back. Foresters Community Grants program allows members to access funds to organize and host their own local fun family and volunteer events. Simply apply online for a financial grant so you can organize activities that are meaningful to you and your local community. Visit myforesters.com for more information.
Have fun with Foresters. As a Foresters member, you have the opportunity to spend quality time with your family at sporting events, film screenings and other local activities. Plus these events are complimentary for you and your family!
It takes a little creative thinking, but coming up with free things to do is both fun and budget friendly. You'll be amazed at the number of things you can do with your family that won't cost you a cent!
And speaking of money, do you have questions about the everyday management of your money? Call Everyday Money, our toll-free, personalized and confidential financial helpline. This complimentary member benefit can provide you with access to accredited counsellors who can answer questions about budgeting, planning and more.
416163A CAN/US (05/18)