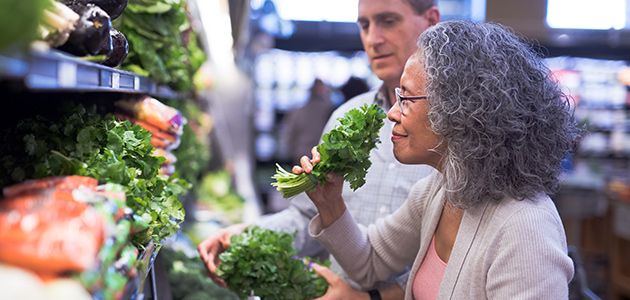 We all know how important a healthy, balanced diet is for our physical health and wellbeing, but eating well can sometimes be difficult because of budget constraints. But there are strategies that can help you save both time and energy so you're able to continue eating good, wholesome food.
1. Know your body
It's easy to resort to quick, processed foods when we're feeling tired or unwell, so plan ahead as much as possible. If you know your energy drops dramatically in the afternoon, opt for slow cooker meals that you prep in the morning. Slow cooking is fantastic, because you can use much cheaper cuts of meat that require long, slow cooking to become tender. These meals often make multiple servings, so they can be tucked away in the fridge or freezer for an even easier meal another day. 
2. Cook one-pot meals
Cooking is one thing, cleaning up is another. Whenever possible, hunt down recipes that use as few dishes and tools as possible so your cleanup is fast and easy. Dinners that are baked on a sheet pan, soups and stews that are cooked in one pot, and casseroles baked in a single baking dish are delicious! Often these kinds of meals are the most affordable because they don't rely so heavily on meat, which can be the most expensive ingredient in a meal. Bulking up soups, stews and casseroles with lots of healthy vegetables and grains means you can enjoy a little meat without breaking the bank every time you sit down for dinner. Check out Greatest for 53 healthy, one-pot meals; BBC Good Food for 10 one-pot comfort food recipes that are healthy and hearty; and Cooking Light for 87 healthy casseroles.
3. Try going meatless a few times a week
As we noted, meat is usually the most expensive ingredient in any meal, so try going meatless once or twice a week to save some money – as well as all the fat and calories we consume when we eat meat. Remember, a meatless meal can be so much more than just a salad. In fact, vegetarian recipes have become so sophisticated and varied over the years that you often won't even notice you're missing the meat at all! 
4. Make freezer meals
You might want to enlist some help to do the shopping and all the slicing and dicing, but preparing multiple freezer meals all at once is a wonderful way to take advantage of bulk buying and good sales. It's also so worthwhile when all you have to do is reach into the freezer to pull out a healthy, fully prepped meal that you either cook in a slow cooker or simply pop in the oven to reheat. 
For more information on how to eat healthy, well-balanced meals, visit Harvard School of Public Health.
416302B CAN/US (06/18)