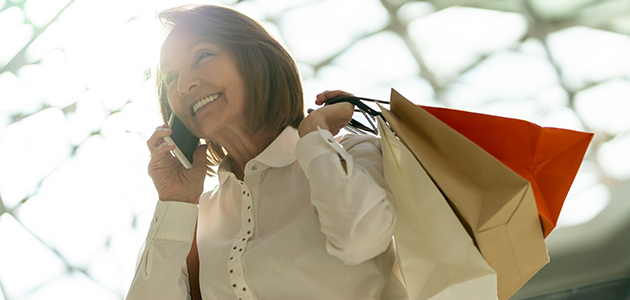 In addition to being the most wonderful time of the year, the holiday season can also be the most expensive! From gift giving, to decorating, to hosting parties and overnight guests, it can seem like your wallet is never closed during the holidays.
Before things get too hectic, consider the following strategies for making this holiday season a little more budget-friendly and a lot less stressful in the long run.
Set a budget. Determine how much you can spend on the holidays, including hosting, travel and gift giving. Keep track of all of your holiday spending so you know that you're staying within your predetermined budget. Check out online holiday budget calculators like the one at Clearpoint Credit Counseling to help you out.
Start early. Plan your big meal and gift list early, and pick up non-perishable food items for your holiday dinner and gifts for friends and family members when they go on sale – even if it's weeks before the big day.
Do it yourself. Skip those expensive baubles and trims at the store and deck your halls with items you've made yourself. Not only can DIY projects be very budget friendly, but you'll also have lots of pre-holiday fun with family and friends crafting together.
Pare down. If money is a bit tight this year, it's okay to pare down your gift-giving list and/or just give only what you can truly afford. Remember, your family and friends do not want to see you suffer financially because you've overextended yourself buying them gifts. In fact, this is a good rule of thumb no matter what your financial circumstances are.
Set boundaries. It's easy to get swept up in the excitement of parties and entertaining, but commit to only the number of events you can actually afford to host or attend.
Be realistic. Hosting a dinner might sound completely doable, but remember to account for all the extra costs when you're planning your party and adjust accordingly. Those things can include cleaning products (or hiring a cleaning service), invitations and postage, wine and spirits, décor items such as napkins and tablecloths, extra seating, etc.
Embrace potluck. Instead of one person hosting the entire holiday dinner, share the responsibility and the cost by making your holiday meal potluck instead.
Choose inexpensive traditions. Bake cookies with your grandchildren, go caroling, take a drive around your neighborhood to see holiday lights, go sledding or check out a free concert at a local place of worship. There are many ways to get into the spirit that are completely free or cost almost nothing.
If you find you have overindulged in holiday spending, don't panic; simply recommit to focusing on your financial goals and carry on.
As a Foresters member you have access to Everyday Money during the holidays – and all year long. Our toll-free financial helpline  connects you to an accredited counselor who can help answer your questions about your personal financial matters such as debt management and budgeting. Visit MyForesters.com to find out more.
416770B CAN/US (11/18)