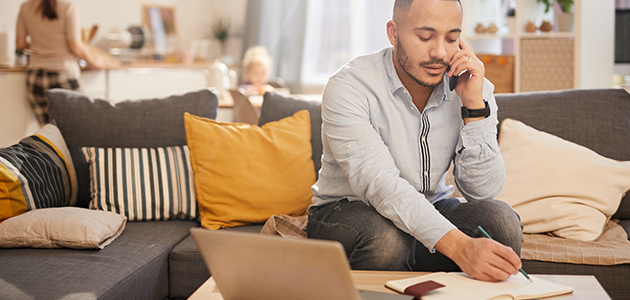 Financially, it's a difficult time for many people right now. Layoffs, closures and fewer work hours leaves a lot of people are struggling through no fault of their own. It's a helpless feeling when the bills come in and it can be hard to know what to do next.
If you're in a tight financial position right now, this list of simple steps from Make It might help close the gap a little so you can make ends meet until the situation improves:
Contact your creditors. Ask for hardship concessions, which might include making interest-only payments for the time being. They may be able to work with you to ensure that you have a bit of breathing room.
Contact your financial institutions. Many banks and credit unions are currently offering assistance and loan help. You might also be able to sign up for a hardship plan which would lower interest rates, fees and penalties for a period of time. But be aware that hardship plans can potentially impact your credit score.
Contact utility companies and service providers. You may be able to defer payments or lower your costs by decreasing service levels on things such as your cell phone or cable television plans.
Adjust your budget. An emergency budget allows you to continue keeping track of the money coming in and out of your house, but is adjusted to account for a lower income. Reexamining your budget will give you a chance to examine where you may be able to cut "wants" so you can take care of needs.
Negotiate a lower interest rate. If you have to rely on credit cards, try to negotiate the lowest possible rate. Even just knocking off a few percentage points can save you a lot of money on interest over time.
Use community and government assistance programs. Check the official government websites for the most up-to-date information on government programs and specific benefits related to COVID-19. In Canada, visit The Government of Canada, in the U.S. visit the IRS, and in the UK visit GOV.UK. But don't forget to check into community resources too. Food banks can help when you need to top up your groceries, and places of worship often have a variety of programs in place to help those in need. You should also check with your local government to see if they can provide information on community organizations that are available to help in your area.
Don't forget that as a Foresters member you have access to Everyday Money. Our toll-free financial helpline connects you to an accredited counselor who can help answer your questions about your personal financial matters such as debt management and budgeting. Visit MyForesters.com to find out more.
417961B CAN/US 10/20