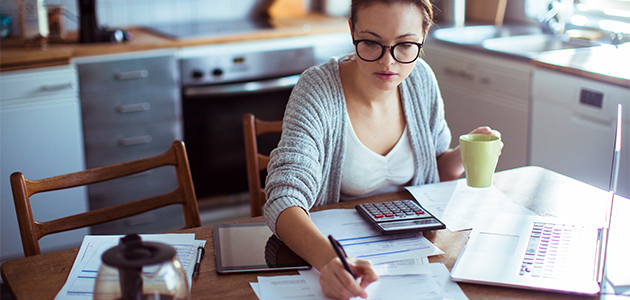 The hard truth is that banks are in the business of making money, and while they may claim to have your best interests at heart, making a profit is one of their main objectives. That's why you must advocate for yourself when dealing with your bank. It's not always comfortable or easy to demand more from a service provider—and customer service representatives are often trained to do their best to avoid giving you too much of what you've ask for—but the answer is always "no" if you never ask.
We have some practical tips from Wealthfront1 and the Financial Post2 to help you make sure your bank is doing everything it can to help you get ahead.
Call and ask questions. Find out exactly what your services are and what they include, and then ask your bank to do a review with you to determine if you have the most suitable accounts for your own personal needs and goals.
Ask for a better interest rate. Banks almost always offer great promotions to new clients, but rarely give those same perks to existing ones—even longtime customers. There are other banks you can move your money to, so don't be afraid to demand that they do better.
Shop around. Before you meet with your bank manager to discuss your accounts, do some research to find out what other banks are offering. Make sure the manager knows what you've found and ask them to match the best rate if you're not already getting it at their bank.
Ask about fees. Find out what fees are associated with your account so you can avoid getting dinged for overdraft fees, out-of-network ATM fees, and minimum balance fees by monitoring your activity more closely. Banks tend to add fees where they can, so it's important to know how best to avoid them—but don't be afraid to ask if any of those fees can be waived. Asking about no-fee checking accounts is also a great idea.
Be prepared to walk. If your bank won't give you what you want, and you already know you can get it from another banking institution, be ready to make the move. If you are prepared and committed, it's possible your bank manager will see that you mean business and instead of calling your bluff, will do everything possible to keep you as a customer.
SOURCES
1 https://blog.wealthfront.com/7-questions-your-bank-definitely-doesnt-want-you-to-ask/
2 https://business.financialpost.com/personal-finance/five-tips-to-make-sure-that-youre-getting-the-best-deal-from-your-bank-or-financial-institution
417957B CAN/US 08/20