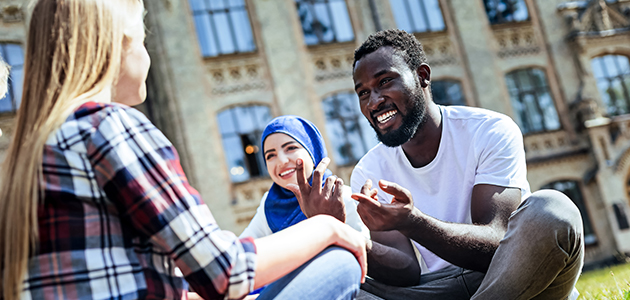 Foresters Financial™ is proud to contribute to the success that education can bring to individuals, families, and communities. That's why every year we offer 250 tuition scholarships up to $2,000 to young leaders who are committed to helping their communities through volunteering.
Eligible students pursuing post-secondary education at an accredited university, community college or trade program can apply online between December 3, 2019 and February 27, 2020. Simply create an account using the "Apply Now" buttons found on Foresters.com and MyForesters.com.
Receiving financial funding for your post-secondary education can be life-changing, so taking the time and care necessary to thoroughly complete your application to the best of your ability is important. The following tips may help you as you begin the process of applying for a Foresters scholarship.
Know the requirements. If you're the kind of person who uses checklists, write down each separate item you need to include in your application including essays, references, community service hours, and transcripts. Check them off as you source or complete each item, taking careful note of deadlines.
Let references know your deadlines too. When you ask for reference letters, make sure your references know exactly when you need to have their letters in your hand. If you're concerned that they will be late, pad your timeline and ask for them a week or two before you really need them. People get busy; so don't be afraid to gently remind your references by sending them a quick email a few days after you've made your request. It is your responsibly to ensure that the recommendation is complete and submitted by the deadline.
Be specific. When writing your essay, make sure you're staying on track and being as specific as possible. You only have 250 words to tell us about your volunteer experience, so make sure you really do tell us all the what's, how's, and why's we've asked for.
Check your spelling and grammar. Then check again! Use spell check, a dictionary, and even the advice of a trusted teacher who can assure you that your spelling is clean and your grammar is perfect. Little things matter when the competition is stiff.
Double-check everything. Are you sure you're eligible? Do you know and understand all the requirements and restrictions? Have you met the minimum volunteer hours and GPA requirements? Do you have all the documentation required? Do you know when the application deadline is? Have you checked your spelling? Be as thorough as possible so you know you're submitting the best application that you can.
Visit Foresters.com for all the scholarship information you need, including important dates, award details, eligibility, application requirements, restrictions and how to apply.
The Foresters Competitive Scholarship Program is administered by International Scholarship and Tuition Services, Inc. (ISTS). For specific questions about the scholarship application, contact ISTS by email at foresters@applyists.com or use the Live Chat feature on the application – it connects you to a helpful representative.
Good luck!
417413A CAN/US (12/19)