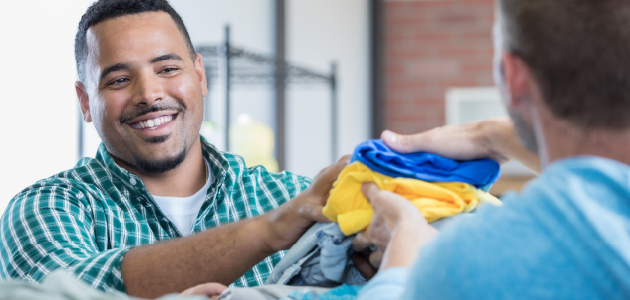 If there are special charities and organizations you like to support financially, odds are pretty good that you probably made donations to those special causes during the holiday season to show your support for the work they do. That's a great thing, but unfortunately charities report that donations tend to dry up after that holiday bump while the need for financial support continues all year long.
Larger charities usually have healthy marketing budgets (and often corporate sponsors) that allow them to organize large special events, like charity walks/runs, to raise awareness and create other giving opportunities during the off-peak giving season. But smaller charities simply don't have the budget or manpower for these marketing activities.
There are strategies you can take to support the charities you love in a way that ensures they will be able to do the important work they do all year long.
If it's a small, local charity, call or email to ask what is currently needed whenever you have a little extra money to pass along. They may want in-kind donations of food and other supplies, or they may prefer cash. They may also be in desperate need of volunteers. We may think we know what's urgently needed, but the only way to be sure is to ask.
If you have a budget for charitable donations, instead of saving it all up for one large, lump-sum donation during the holidays, break it up throughout the year. Donate monthly or even quarterly to ensure that the charity has cash flowing in all year long.
If you usually support large charities, look for smaller, local organizations that do similar work within your community, and consider sharing some of the money you have earmarked for a larger charity with them. Your local place of worship is often a great start. They may be able to link you with smaller, community-based organizations in need of your help, like prayer shall groups who knit for those experiencing serious illness or the loss of a loved one.
Remember that as a Foresters member you can apply for a Foresters Community Grant of up to $2000 to help you organize and lead a volunteer activity in support of a charitable organization that's close to your heart. You might make care kits for a women's shelter, blessing bags for the homeless, or provide food and other supplies to a local food bank – the choice is yours! Visit MyForesters.com for more information.
If you are looking for new and different ways to donate your time to causes that are important to you, make sure to visit MyForesters.com regularly to find out about volunteer opportunities in your community.
Before you donate to any charity make sure you do your research. You want to ensure that your money is going to a reputable organization, and that it will be used for something that you genuinely support and that reflects your personal values. Also, keep in mind that all charities have administrative costs, so a portion of your donation will go towards keeping the charity running. Be wary if a charity claims this is not the case and investigate further.
415857C CAN/US (03/18)