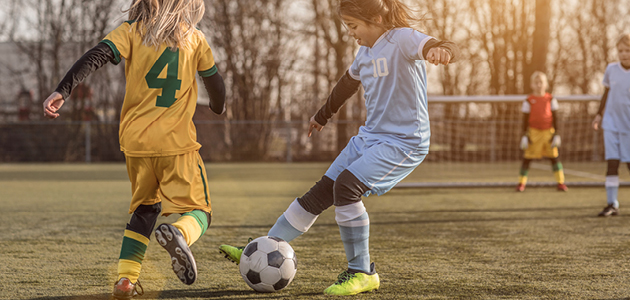 Spending money on things your kids need for school is unavoidable, but there are ways to help minimize the hit on your wallet.
10 budget-friendly back-to-school shopping tips
Hunt for hand-me-downs. After you've taken stock of your child's closet and know what items they need for the fall, ask friends and family members who have children a little older than yours if they have any clothes to pass on. They may be happy to give you a few pairs of jeans and a sweater or two. Winter jackets are particularly great to source this way, since they often don't wear out before they're outgrown and can be costly to purchase new.
Don't buy all the clothes they need before school starts. It's nice to have some new threads for the first day of school, but the best sales often hit after the first few weeks. Hold off on the majority of your purchases until you see the prices starting to drop. In fact, keep an eye on clothing sales all year long. If you see deeply discounted clothes at the end of a season, buy a size up and save it for next year.
Find second-hand name brands. As children get older, wearing name brands can become important to them. Try shopping at second hand or consignment stores for these items. They'll be much more affordable than buying new.
Buy extra school supplies. Paper, pencils and other school supplies that your kids need all year long tend to be discounted in the weeks before school. If you're able, stock up on these supplies so you don't have to pay full price later in the year.
Make a list. Some schools send kids home with a list of items they'll need. If yours doesn't, make one and stick to it. Impulse buying can quickly derail a back-to-school shopping budget.
Budget for next year. If you've never done it before, keep track of everything you spend on back-to-school clothing and supplies this year so you'll have a better idea of what you'll be spending next year. You can then set aside a few dollars each week so you'll have your back-to-school cash ready and waiting next September.
Don't assume you need everything. Take stock of the leftover school supplies your child already has. Have them clean out their drawers and knapsacks so you can determine if they still have 52 pencils or 11 erasers. If so, cross those off your list!
Go easy on extra-curricular activities. Try to stick with one activity per child. Not only will this make your weeknights a lot less hectic and give your kids the unstructured downtime they need, but it will also give your budget a break. Lessons and sports aren't cheap when you factor in supplies and equipment.
Choose reusable masks. If schools in your area still have a mask mandate, choosing 3-layer, washable masks is more affordable than continuously purchasing disposable ones. WHO has patterns and material suggestions for homemade masks, and check out the CDC's recommendations on how to wash and store masks.
Buy refurbished. If you're in need of electronic devices, buying refurbished computers and tablets is a cost-effective way to go. You can usually even purchase a warranty for extra peace of mind.
At Foresters, we believe that smart money management is a big part of your overall well-being — but being able to enjoy quality time with family and living well are also important for happiness and health. MemberDeals is a new benefit designed to help Foresters members enjoy life and save money with access to deals on everyday necessities, electronics, exciting experiences and other online shopping opportunities. Members can login to MyForesters.com to find out more.
420119 CAN/US (09/21)