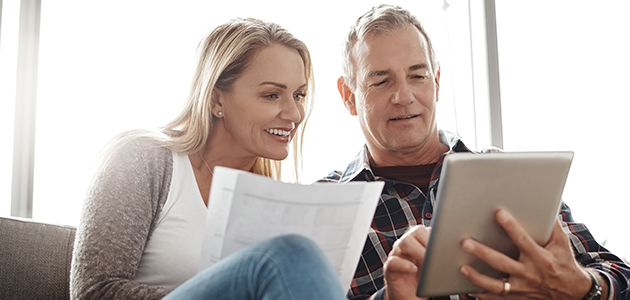 "He promised he would always take care of me," the bereaved wife in a touching commercial produced by Life Happens quietly says. And because her husband purchased life insurance before he fell ill, he was able to keep that promise to her and to their children even after he'd gone.
When it comes right down to it, love is a promise. It's a commitment to guard the heart of another person, to lift them up, support them, and to always be there for them. If you think about it, love really is the motivation behind the purchase of life insurance. The desire to protect your loved ones is strong, and life insurance means that financial protection can extend beyond your lifetime.
Every year during February, Life Happens1 —a non-profit organization dedicated to helping consumers make smart insurance decisions—coordinates the Insure Your Love campaign. It's an industry-wide public education campaign designed to remind people that it's important to consider protecting the ones they love through proper insurance planning.
If you feel that you could be doing more to prepare for your family's financial future, Foresters can help you create a plan that will make you feel more confident about the legacy you're leaving your loved ones. Call your insurance representative to discuss your insurance plan, or if you don't have a representative, call us at 1 800 267 8777.
Our FAQ page may also help answer some of your more common questions, as can our knowledgeable customer service representatives who can be reached toll-free at 1 800 828 1540 from 8 a.m. to 8 p.m. Monday to Friday.
The truth is you may not always be there for your loved ones; but with insurance, you can always take care of them. Keep your promise and insure your love.
SOURCES
1 https://lifehappens.org/who-we-are/
4179434G CAN/US 02/20