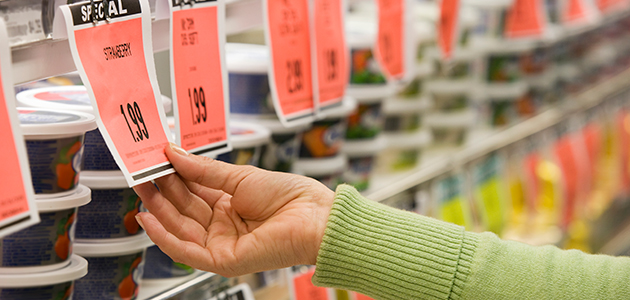 If you've spent any time on social media, you may have noticed that people love talking about the bargains they've scored. Once upon a time it might have been trendy to brag about the exorbitant cost of your designer jeans, but now folks are much more interested in celebrating how little they have to pay for items that they need or want.
Despite a relatively healthy economy, sales in Goodwill's retail shops and through online venues like Ebay and Etsy topped $94 million in 2017.1 There seems to be a strong appetite for buying used, and whether it's because people are becoming more aware of the environmental impact of continually buying new products versus recycling and reusing old ones, or we've just figured out that thrifting is a great way to keep money in our pockets, it means business at your local thrift or charity store is probably booming.
If you want to get in on the action, there's no better day than August 17, which is National Thrift Store Day.
A Secondhand or consignment store is a virtual treasure trove of bargains and variety! You can find home and holiday décor items, Halloween costumes, clothes, books, dishes, and other household necessities. In fact, part of the fun is never knowing exactly what you'll stumble across on the shelves and in the racks. The thrill of the hunt is almost as satisfying as saving your money.
Tips for successful thrift shopping
Have a list. Just like it's dangerous to go grocery shopping when you're hungry, it can be dangerous to head into a thrift store without a plan. Make a list of the things you're hoping to find and try to stick to it, no matter what other items tempt you. You won't be saving money if you come home with things you didn't really need to buy in the first place.
Set a budget. Visit a few thrift shops to get an idea of how much things are generally priced, then figure out how much you have to spend when you actually head out to make your purchases.
Bring cash only. If you're really sure you can resist the lure of unexpected bargains, bringing plastic is fine. But it's much safer to determine what you can afford to spend and only bring that much cash with you. Also, bear in mind that some thrift stores will only accept cash.
Haggle. Not all thrift stores are willing to haggle, but it's certainly worth asking.
Visit often. Ask when the store typically restocks its merchandise, and visit on those days. Remember, you'll never know what you're going to find, so repeated trips (with a list and a budget, of course!) is a great idea.
You can even shop thrift online by checking out sites like Craigslist, eBay and Kijiji.
If you'd prefer to shop in person but aren't sure where to go, try checking out these directories to find thrift stores near you.
In Canada:
In the United States
In the United Kingdom
Thrift shopping is both easy on the wallet and on the environment, it makes a wonderful group outing with friends, and it's a great shopping option for seniors, students, and anyone on a tight budget. Before you head to the department store and buy new, give your local thrift store a chance to woo you with its incredible variety and amazing bargains.
SOURCES
1 https://nonprofitquarterly.org/thrift-stores-expand-despite-rising-economy-is-planet-awareness-the-reason/
417715 CAN/US (08/19)