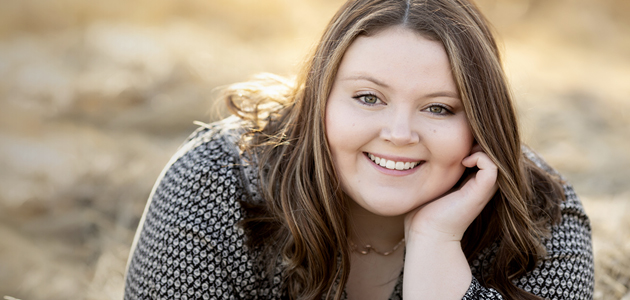 At Foresters Financial, our purpose is to enrich the lives of our members, their families, and their communities. We understand the high costs associated with post-secondary education, and that's why we award students for their hard work by providing them with the opportunity to receive a Competitive Scholarship award.
Up to 250 North American tuition scholarships of up to $2,500 (Canada or U.S.A.) and 150 U.K. tuition scholarships of up to £1,000 (U.K.) each year are awarded to young leaders who demonstrate exceptional leadership through community service and a commitment to academics.
In an unprecedented time that presented students with many unique challenges, we're so pleased to celebrate the 2021 recipients of the Foresters Competitive Scholarship.
These dedicated students were awarded the scholarship based on their academic performance, demonstrated community service hours, an essay about the impact of their volunteer work, and a recommendation letter.
What did some of our winners have to say?


"Winning the Foresters Competitive Scholarship is such an awesome opportunity and blessing! I am thankful that Foresters is investing in me!"
– John Thomas McKenzie, Cleveland, TN, attending Walters State Community College, Morristown, TN

"Thank you again, it is an honor to have been selected by such a lovely organization of good citizens!"
Nathalie Keller, Rocklin, CA, attending San Francisco State University
"I am so thankful to all my friends and family for all their love and support. I'm also thankful to the Foresters organization for this opportunity. I cannot wait to further my education!"
Karli Blue, Middleton, ID, attending Idaho State University
"It is important to realize how absolutely valuable volunteer work is for your community and for the world. It is our job as global citizens to care for one another, and volunteer work within your community is one of the greatest ways to get out there and leave a lasting impact that you can see. I am beyond thankful for the amazing support team that allowed me to be the best I can be and realize my full potential."
– Roxanna Ferdowsi, Coquitlam, B.C., attending University of Ottawa
"I'm extremely grateful for being one of the Foresters 2021 Scholarship recipients. Volunteering has always been a big part of my life, and I'm happy that I was able to continue in initiatives that impacted my community even in such difficult times!"
– Simitha Ramthas, Scarborough, ON, attending University of Toronto
"It's great that I've been accepted for a scholarship, and I can't wait to start University in September!"
– Kieran Dobbins, Llandrindod Wells, U.K., attending Cardiff University
Congratulations to all our winners! Your hard work and commitment to helping your local community is an inspiration to all of us.
Visit Foresters.com to see the full 2021 scholarship winners list.
420169 CAN/US (10/21)