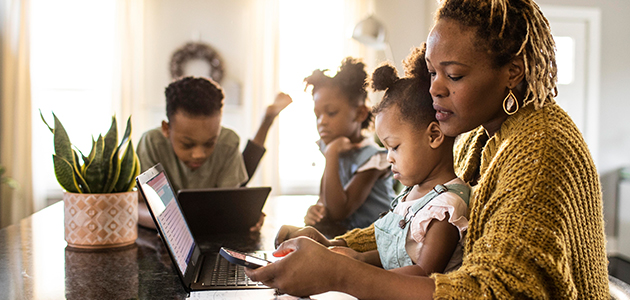 If the COVID-19 pandemic got you thinking about buying life insurance, you're not alone. 
According to a 2020 study conducted by Life Happens, two-thirds (67%) of Americans say that the pandemic has been a wake-up call for them to reevaluate their finances1. A more recent study conducted by LIMRA in 2021 in partnership with Life Happens, found that younger Americans are least likely to be insured but most likely to express interest in buying life insurance within the next year.  The study also found that nearly half (45%) of millennials said they are more inclined to buy life insurance due to COVID-192.
Buying life insurance doesn't have to be a complex process once you understand the various products and key terminology. Following are key terms everyone should know before talking to a life insurance agent3:
Whole Life – Whole Life insurance provides you coverage for your "entire life", with fixed premium payments. Whole Life is also commonly referred to as permanent life insurance and provides a cash value. Whole Life may also offer the opportunity for you to receive non-guaranteed annual dividend payments from the life insurance company.
Universal Life – Similar to Whole Life, Universal Life also provides coverage for a "lifetime" and accumulates cash value. Although Universal Life can be flexible regarding premium amounts to be paid, typically the cost of insurance increases every year requiring sufficient payments be made to build up cash values to pay the cost of insurance and other possible charges. The coverage amounts may be a fixed amount or increase with the cash value.
Term Life – Term Life insurance refers to coverage for a defined period of time.  Terms often range between 10-30 years.  Should you outlive the term date, you can extend the term, convert to permanent life insurance coverage, or let the policy expire.
Medical vs Non-Medical Underwriting – Medical underwriting, or fully underwritten life insurance, often requires a comprehensive assessment of your medical history, including a medical exam, with blood and urine tests.  Non-medical, or accelerated underwriting, refers to a simplified process of purchasing life insurance without a medical exam, which expedites the underwriting process.
Cash Value – Whole and Universal Life policies provide cash value that may accumulate over time from a portion of the premium paid or interest or dividend credited. Accessible cash value can be withdrawn or even used to pay premiums on the policy4.
Face Amount – The amount of insurance an individual purchases.
Premium – The payment a policy holder sends the life insurer in exchange for coverage.
Financial Strength Rating – Life insurance policies are backed by the ability of the life insurance company to pay out the death benefit. This ability to pay is monitored and rated annually by several rating agencies. Consider the financial strength of the life insurance company behind your policy and whether it is highly rated, consistently.
Rider – A rider is a voluntary add-on to a life insurance policy.  Essentially, these are a la carte enhancements policyholders can purchase to make their coverage more customized to their needs.  Disability income protection and accidental death are common examples of riders.
Beneficiary –Naming one or more persons of your choice to receive the policy proceeds payable on death.  
Underwriter – An underwriter works for the life insurance company and assesses applications, characteristics of your health and potential risks to determine whether you're eligible for life insurance coverage and, if so, how much your premium will be depending on the policy selected.
Life Insurance Agent – A licensed professional authorized by the state to offer life insurance policies to the public.  Agents can work independently and represent several insurance companies or as a direct agent working for a specific company.
If you're interested in life insurance, talk to a life insurance agent about which type of life insurance policy will suit your needs – whether it's to protect your family's future, insure your mortgage, or enhance your overall financial and retirement planning.
SOURCES
1 Life Happens, "COVID-19 Sparks New Family Conversations Around Financial Matters," July 8, 2020
2 LIMRA and Life Happens, "Study Finds COVID-19 Spurs Greater Interest in Life Insurance," March 23, 2021
3 These are general descriptions subject to the definitions used by specific insurance carriers and the specific insurance product.
4 Withdrawals or loans will reduce death benefit and cash values and may affect how long the insurance contract is in effect.  Dividends are not guaranteed. Past dividends are not an indicator of future dividend performance.
420340 CAN/US (01/22)