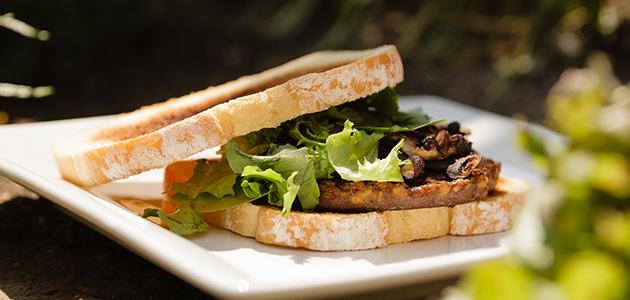 By now you've probably heard of, or perhaps even tried, a Beyond Meat product—but you may not know all that much about what that product actually is. Beyond Meat is a Los-Angeles based company that produces plant-based meat substitutes that are designed to replace beef and pork sausage. According to their website, their mission is to create "delicious plant-based burgers, sausage, crumbles and more made directly from simple plant-based ingredients."1 They believe that by shifting from animal to plant-based meat, they can address four issues attributed to livestock production: human health, climate change, constraints on natural resources, and animal welfare.
Plant-based meat substitutes have been around for a long time, normally made from bean or soy-based ingredients. What seems to make Beyond Meat so different is how closely it replicates the look, feel and taste of actual beef and pork.
How do they do it? According to a June, 2019 article in Business Insider2, the burger formula currently includes the following 22 ingredients:
Water
Pea protein isolate
Expeller-pressed canola oil
Refined coconut oil
The Beyond Burger also contains 2% or less of:
Cellulose from bamboo
Methylcellulose
Potato starch
Natural flavor
Maltodextrin
Yeast extract
Salt
Sunflower oil
Vegetable glycerin
Dried yeast
Gum arabic
Citrus extract (to protect quality)
Ascorbic acid (to maintain color)
Beet juice extract (for color)
Acetic acid
Succinic acid
Modified food starch
Annatto (for color)
So, is a Beyond Meat burger actually healthier for you than a beef burger? You can be the judge. If eating a plant-based diet is important to you for ethical or environmental reasons, but you love the taste of meat, Beyond Meat is a great alternative. But as far as nutritional value goes, in many ways beef and Beyond Meat aren't actually all that different:
A Beyond Meat burger is 270 calories and contains:
Fat: 20 g (5 g sat fat)
Sodium: 380 mg
Carbohydrates: 5 grams
Fiber: 3 grams
Sugars: 0 grams
Protein: 20 grams
Four ounces of raw beef (80% lean) is 287 calories and contains:
Fat: 23 g (9 g sat fat)
Sodium: 75 mg
Carbohydrates: 0 g
Fiber: 0 g
Sugars: 0 g
Protein: 19 g
As you can see, in terms of fat and calories, the burgers are almost identical. However the Beyond Meat burger has far more sodium.
Limiting or eliminating meat from your diet can definitely have its benefits. According to the Mayo Clinic, vegetarians generally eat fewer calories and less fat, weigh less, and have a lower risk of heart disease than those who regularly eat meat.3 In fact, just eating less meat can help improve your heath. A National Cancer Institute study showed that those who ate the most red meat daily were 30% more likely to die of any cause during a 10-year period than those who ate the least amount of red meat. And in case you think ham and bacon are okay since they're not red meat, sausage, luncheon meats, and other processed meats also increased the risk of death.4
It's how you choose to limit or eliminate meat that matters. Be cautious about products that make health claims, and always check the ingredients and nutrition labels so you know exactly what you're eating—and how much of your daily recommended fat, sodium, carbs, fiber, sugar and protein you're getting in those products.
Remember, eating vegetarian doesn't have to mean eating meat substitutes. There are hundreds of recipes that use simple, healthy, whole foods to create meals your family will love.
If you have questions about nutrition and your health, it's always wise to talk to your family doctor about what's best for you.
SOURCES
1 https://www.beyondmeat.com/about/
2 https://www.businessinsider.com/what-is-in-beyond-meat-burger-2019-5
3, 4 http://www.mayoclinic.org/healthy-lifestyle/nutrition-and-healthy-eating/in-depth/meatless-meals/art-20048193?pg=1
https://www.huffingtonpost.ca/entry/beyond-meat-impossible-burger-healthy_l_5d164ad1e4b07f6ca57cc3ed
417410A CAN/US (11/19)