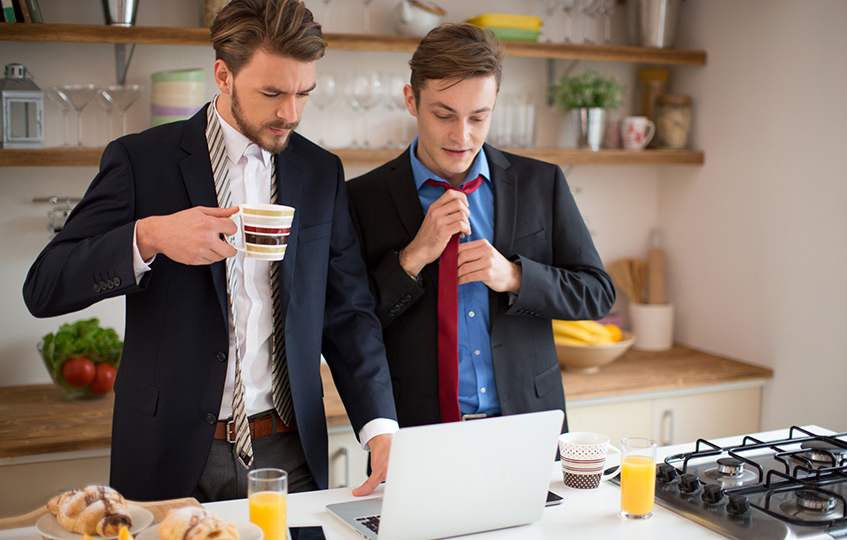 If you asked most people what winter sport they most connect with Canadians, the answer would probably be hockey. But to the Tardi family of Cloverdale, British Columbia, it's all about curling.
Their two boys, Jordan (21) and Tyler (19), have been involved with the sport for more than a decade, and among a long list of curling-related accomplishments, they both won gold at the Canadian Junior Men's Curling Championships and World Junior Curling Championships this year. It's not an exaggeration to say that we should expect to see the Tardi boys representing Canada at the Olympics soon.
But it all started because mom, Anita, thought curling would be a great way for her boys to spend some extra time with their dad. "If you had told me 10 years ago that I would have been as involved in curling as I have been, I would have laughed," says Anita. "Moms tend to spend the most time with the kids, and that was the case in my home, like many homes. The boys wanted to try curling, since their dad had been an active curler in his youth, and I thought, 'great, something that they can do with their dad!'"
That suggestion more than a decade ago has turned this family into a bona fide curling family – one that spends hours together at practices, tournaments and other team events.
But it has also helped turn them into a family of volunteers. As all sport-focused families know, community teams are built on the backs of the dedicated volunteers who do everything from raising money, coaching, keeping the team members fed while on the road, to doing endless hours of scheduling, booking and paperwork necessary to keep the teams running smoothly.
Volunteering in the curling community was something that just made sense to the Tardis. "All of the events that you see at the local curling club and on television are possible because of the volunteers," states Anita. "The boys have had so many incredible volunteers over their years of competing and they don't take them for granted." Anita and her husband Paul always made a point of ensuring that their boys thanked anyone they saw wearing a volunteer jacket, because they knew that those were the people who were making everything possible.
Both Anita and Paul have spent years behind the scenes volunteering to ensure that their boys – and other members of their community – could continue participating and excelling in the sport they all love so much.
.
But they do more than just that. The Tardis, and Team Tardi, have volunteered at many Foresters charitable events over the years, including putting together backpacks for underprivileged kids, assembling math kits for schools, and working at the BC Children's Hospital Walk. They even participated in a playground build when the boys were just little.
As Anita says, "giving of your time is such an easy thing. I think as a result of curling at events with so many volunteers, it has given my kids an appreciation of the giving-ness of others. They realize that without volunteers, events don't happen and they wouldn't have the opportunity to do what they love so much."
That commitment to, and appreciation of, volunteering is one of the things Anita appreciates about Foresters. "I love what Foresters stands for," she says. "Just the giving nature of the organization is such a positive thing for me." And she encourages other Foresters members to get involved in Foresters volunteer opportunities too. "Just do it!" she enthuses. "It's such a feel-good experience to do something for others – to know that you've helped someone out with no strings attached. Giving of your time is the easiest gift you could ever give someone."
Most importantly, Anita believes that small acts of kindness can have a huge impact on others, and the trickle effect is enormous.
For information on ways Foresters can help you make a difference in your community, visit MyForesters and look for volunteer opportunities near you, or find out more about how you can apply for a Foresters Community Grant to create and organize your own volunteer event that's meaningful to you and your family.
416302 CAN/US (06/18)