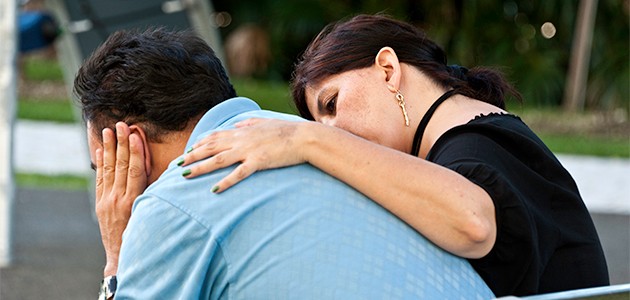 Depending upon where you live, you may only just be getting the first few hints of the warm summer weather to come. Those blazing hot days and extreme weather alerts may seem far away, but that weather is on the way, so now is a good time to make sure that you and your family are well prepared for the kinds of extreme summer weather events that are prone to hit your area of the world.
We've compiled some tips and advice to help you prepare your family members and your home so you can keep everyone and everything as safe and sound as possible.
Extreme heat
Exposure to extreme temperatures can be dangerous because it's easy to become dehydrated and for your body to overheat. Limit the amount of time you spend in environments that aren't air-conditioned, wear loose, light-colored clothing made of natural fibers; wear a hat and sunscreen if you have to be outdoors; drink plenty of water, and bring water with you if you are outside; and make sure to check on elderly and medically vulnerable friends and family members regularly to ensure that they are safe and healthy.
Know the signs of heatstroke, which is a medical emergency. Call 911 if you suspect someone is suffering from heatstroke. Symptoms may include:
Throbbing headache
Dizziness and light-headedness
Lack of sweating, despite the heat
Red, hot, dry skin
Muscle weakness or cramps
Nausea and vomiting
Rapid heartbeat
Rapid, shallow breathing
Behavioral changes like confusion, disorientation or staggering
Seizures
Unconsciousness
Extreme weather
Lightning
If possible, take shelter inside a fully enclosed building that has wiring and plumbing, not an open shed, garage or pavilion. If you can't find a safe building, get inside a hard topped vehicle. If you can't find a safe vehicle, crouch in a low-lying area and stay away from trees or metal poles. Seek emergency help if you see someone hit by lightning and start first aid, including CPR, if necessary.1
Emergency kit
If your area is prone to flooding, wildfires and other natural disasters that may result in a loss of power, loss of clean drinking water or the need to evacuate, make sure you have a well-stocked emergency kit in your home.
Water safety
Drowning
Contrary to popular belief, drowning is usually quick and quiet – there's not a lot of splashing around, and victims are unable to call for help. This is how children can drown within feet of adults who believe they are properly supervised. Watch this quick animated video to learn what drowning actually looks like, and remember to always stay within arms reach of small children in lakes and pools.
CPR
It's always a good idea to know CPR and other lifesaving skills, but it's very important if you have a pool, or spend time at pools and lakes during the summer. Check out St. John Ambulance, or the Red Cross for information on lifesaving courses.
Life jackets
Ensure that children are wearing a personal flotation device (PFD) or a life jacket when swimming, boating or playing near the water. Be a role model and wear a PFD or life jacket too.
Foresters can help
If the unthinkable happens, remember that at Foresters, emergency grants are available through our Emergency Assistance Program to provide short term, temporary financial assistance to members affected by a disaster, large-scale emergency or significant personal hardship. This benefit is a one-time, per disaster payment.
SOURCES
1 http://pediatrics.about.com/od/safety/a/609_thunderstrm.htm
416302E CAN/US (06/18)