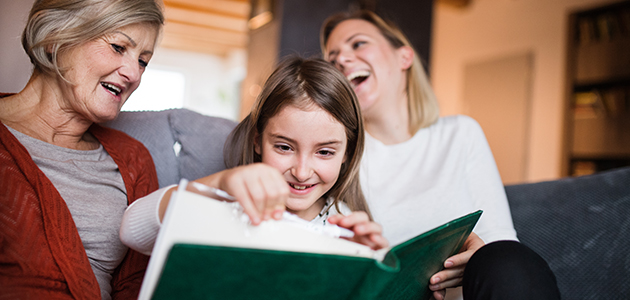 You might be shocked to know that it wasn't until 1960 that all women in Canada were given the right to vote. While suffrage was granted to women in a limited number of provinces as early as 1916, it would be another 44 years before that privilege was extended to all, finally including First Nations Women (and men) without requiring them to give up their treaty status.1
In the United States, women were granted the right to vote in 1920, with all Native Americans finally all getting the same right in 1962; and in the United Kingdom, women were given full suffrage in 1928.2
It's sobering to realize that women have only been allowed to help choose the political destiny of the countries they have lived and worked in for hundreds of years so recently. That achievement, fought for by women themselves, is one of the reasons we celebrate National History Month.
In the United States, National Women's History Month is celebrated throughout March so that the celebration coincides with International Women's Day. In Canada, Women's History Month is recognized in October. But no matter where in the world you live, in March you can participate by recognizing and honoring women who have made history, and those who fought for equality among all races and genders, by continuing to protect and fight for women's rights and by taking time to learn more about strong women in history: those who were pioneers in their fields, early political activists, and influential artists, writers, scientists, and thinkers.
Join in the celebration
Learn about women who have made history. A quick online search will tell you more about women like Claudette Colvin, the teenaged civil rights activist; Suffragette and Nobel Peace Prize winner, Jane Addams; science pioneer, Rosalind Franklin; pioneer of the abolitionist and women's rights movement, Sojourner Truth; and Chien-Shiung Wu, a physics professor who disproved a 30-year old law of nature, but received no credit (unlike the two male scientists working with her who won the Nobel Prize).3 Visit your local library and read more about women who have made history—and those that still are.
Pass it on. Share what you've learned, especially with the boys and girls in your life. Younger generations need to know about the determined women who paved the way for women's rights today, and who have contributed so much to our world.
Make history. If you're a woman, stand up for a cause you believe in. Make waves, be a trailblazer, and help inspire the next generation.
Support the women in your life. Make sure to recognize and applaud the women in your life who are making a difference (in ways both big and small), and share your wisdom and experience with them to help make their paths a little easier. If you're a man, commit to stepping in any time you see a woman being diminished, oppressed or belittled in any way. Women are strong; they are fighters. But they need men to recognize the work that still needs to be done, and to play their part in making that happen.
Read books by women about women. Visit sites like Penguin Random House for 46 books about women who changed the world, Business Insider for 20 books written by the world's most powerful women, and Independent for a list of the 25 best books by female authors.
Support women's causes. As a Foresters Financial member, you can apply for a Foresters Community Grant that allows you to organize and host a volunteer activity. You might consider making hygiene kits for a women's shelter, or birthday-in-a-box packages for the children of women living at shelters. You could also donate gently used business clothing to women's shelters so that women who have fled with nothing but the clothes on their back have something to wear to job interviews, or consider supporting a local maternity home like Shifra Homes in Burlington, Ontario. Visit MyForesters.com for more information on Community Grants, and for more local volunteer opportunities.
Gloria Steinem once said, "The story of women's struggle for equality belongs to no single feminist nor to any one organization, but to the collective efforts of all who care about human rights." This March consider doing what you can to celebrate women who have made history, and to keep the progress moving forward.
Sources
1 https://en.wikipedia.org/wiki/Women%27s_suffrage_in_Canada
2 https://en.wikipedia.org/wiki/Women%27s_suffrage
3 https://www.history.com/news/11-of-historys-fiercest-females-everyone-should-know
417947A CAN/US 03/20