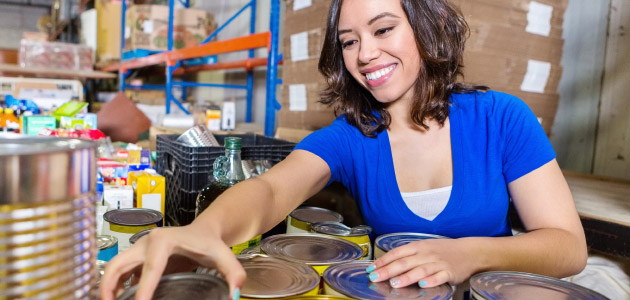 The young people of today will shape our world tomorrow, so creating opportunities for them to learn and shine benefits everyone.
February is Youth Leadership Month, so it's the perfect time for young people to spread their wings and find ways to take on leadership roles at school and in the community. That might sound a bit daunting, but being a leader simply means taking responsibility for yourself and those around you, communicating kindly and with respect, even during disagreements, and working collaboratively towards a better future.
Give it a try, you might surprise yourself!

For the young people reading this, if this is all a little out of your comfort zone, the following tips may help you shine.
Practice speaking up. Be brave enough to share your ideas; and remember that any resulting criticism doesn't equal failure. Constructive feedback is simply opportunity in disguise. Perseverance is one of the cornerstones of good leadership, so look at each setback as a chance to improve and learn.
Think about how you can inspire someone else. Always look for ways to build people up and lead by example. Think about how you would like to be treated and spoken to and give that same respect to those around you.
Take a leap of faith. Join that club, try out for that team, ask for that opportunity to take on additional responsibility at your job. Every small step helps you build confidence and demonstrates that you're serious about self-improvement and ongoing learning.
Be a mentor. If you are in a club or on a team, one way to take on a leadership role is to mentor younger, newer members. Show them the ropes by teaching them what you've learned along the way to help them become a stronger and more empowered member of the group.
Volunteer. If you're new to leadership roles, volunteering is a wonderful way to get your feet wet while supporting organizations that mean a lot to you and your family. Foresters members can look for volunteer opportunities right in their own communities by visiting MyForesters.com. Did you know that the Foresters Competitive Scholarship program1 recognizes students who are committed to giving back? Each year we offer 250 tuition scholarships up to $2,000 to eligible students who have also completed at least 40 hours of community service. Find out more about how a Foresters scholarship can impact your life by reading recent winner RJ Schroeder's story.
Supporting young leaders

As an adult, what can you do to support and encourage young leaders?
Look for leadership potential. Act as a mentor by providing guidance, encouragement and wisdom.
If you're in a workplace, empower younger employees. Make leadership opportunities available to them whenever possible – taking the lead on a task, being the point person on a smaller project or allowing them to shadow a leader in your organization so they can learn by example.
Support the initiatives of young leaders. Do they need a ride to a meeting? Can you help them source or purchase necessary supplies? Ask what they're working on or what they're hoping to achieve — and if there's anything you can do to help.
Provide meaningful feedback that helps build self-confidence. Make sure the young people in your life always know they have value, and that their goals and ideas have merit and are worth pursuing.
Allow them to make their own decisions. You can be there to provide guidance, but the path to true leadership lies in being empowered to make decisions and knowing you are responsible for the consequences.
Visit Rapport for more great information on how to develop youth leadership skills.
1For eligibility criteria, please visit here. Foresters Competitive Scholarship Program is administered by International Scholarship and Tuition Services, Inc. (ISTS).
Foresters Financial member benefits are non-contractual, subject to benefit specific eligibility requirements, definitions and limitations and may be changed or cancelled without notice.
419591 CAN/US (02/21)