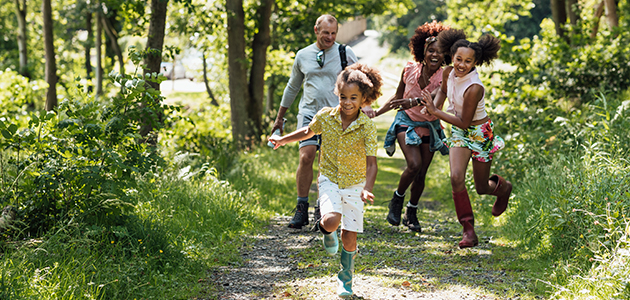 There's nothing quite like warm summer weather and having a stretch of time off to relax and enjoy it with the ones you love. Many of us have spent more time than usual inside over the past year and a half, so it's definitely time to get outside and play! This list of outdoor activities will get both adults and kids excited to put away the devices in place of some good old-fashioned summertime fun.
Remember to follow the public health recommendations in your local community so that you're staying safe while having fun outside.
At Foresters Financial™, we understand that setting aside time for fun is a big part of family well-being. That's why we offer grants to help our members organize hundreds of complimentary Community Volunteer and Fun Family activities that help families spend quality time together in local communities. Members, log in to MyForesters to learn more about applying for grants and attending activities in your community.
It doesn't take much to make summer memories that will last a lifetime when you're spending time with friends and family. Even if all you do is set aside a few hours each day to toss a ball around, play in the dirt and drink lemonade in the shade, you'll be able to look back on some very beautiful memories.
419971 CAN/US (07/21)