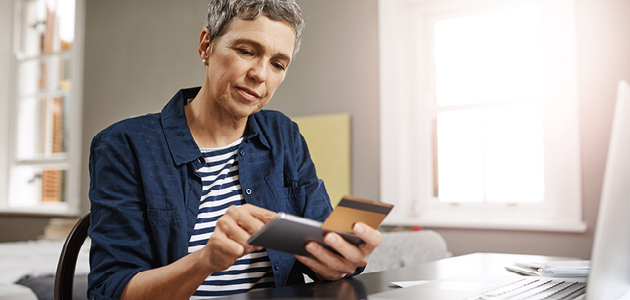 Everyone loves a good deal, especially when you're working within a tight budget. The trick is knowing where to find deals on all the things you and your family need. It may take a little bit of extra time to shop this way, but that time is well spent when you know you aren't blowing your budget — and perhaps even have a little extra leftover at the end of each month!
Shoestring shopping tips
Shop for less popular or unconventional meats like liver, lamb shoulder chops and blade steaks, which tend to be less expensive. They may not be cuts of meat your family is used to eating, but when prepared properly they're delicious! Canadian Living or Knorr has more information on cheap but flavorful meat that will stretch your grocery budget.
Track down warehouse sales in your area by doing a search online. You can often get higher-end merchandise deeply discounted at these sale events. Some companies have these sales more than once annually, usually in the spring and again around the holiday season. Note that warehouse sales are different than outlet stores or factory outlets.
Try haggling. This doesn't apply to all types of purchases, but you can certainly give it a try when you're buying big ticket items like furniture, appliances and automobiles, or if you've found something that's slightly damaged, but still useable. The worst that can happen is you'll be told no, after all. Business Insider, or Flight Centre in the UK, has some great tips if you're new to haggling.
Always check to see if you're eligible for discounts based on your age or occupation. Students and seniors often get deals on public transit and tickets to movies, museums and other attractions. Teachers, active duty military members and veterans, members of the clergy and first responders may also be eligible for discounts at stores and restaurants, provided you can show proof of employment or service.
Buy used items in good condition from thrift stores and online sellers. Facebook Marketplace, Craigslist and Kijiji in the UK and Canada allow you to shop from sellers local to you. eBay (US, Canada, or UK) is also a good place to look for deals in your country and around the world.
Search for a coupon code when you're purchasing items online. You won't always find one, but sometimes you can get a discount off of your entire order or free shipping with coupons you wouldn't have known were there if you hadn't hunted for them. Do a search for "store name coupon code" and see what pops up.
Find out if the store where you're planning to shop does price matching. This is convenient when you're at a grocery store with a cart full of food and one or two items can be purchased cheaper elsewhere. If the store you're at price matches competitor's prices, you don't have to make a second trip! Also, it's worth noting that some retailers price match up to 14 days after a purchase, so you may be able to score a better deal even after you've taken your item home.
If you're shopping online, sometimes abandoning items in your cart and navigating away from the site will trigger a pop-up box featuring a special discount, or prompt the retailer to email you a special coupon code to entice you to finish your transaction. This is a clever way to get a deal and avoid impulse buys if you decide you really don't need some of the items you were planning to buy once your coupon code arrives.
For more money-saving strategies, check out these tips for eating well on a budget, spending less on clothing, and renegotiating the cost of services like cable and cell phones.
419703 CAN/US (03/21)