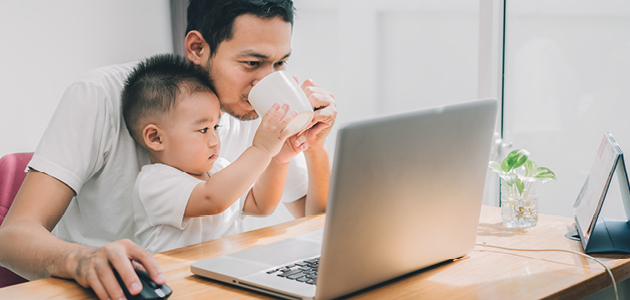 Finding a professional to advise you about life insurance may seem like a daunting task, but it doesn't have to be.
Knowing you want life insurance is a great first step. Finding the right professional to help you uncover your unique needs, navigate the marketplace and simplify the buying process is the next — very important — step.
Below are some helpful tips.
Know before you go
Are you looking for help to protect your family's short- or long-term financial needs in case you pass away unexpectedly or become disabled? Do you want life insurance to protect your mortgage payments? Do you need help with retirement planning or investments? Do you need all of this and more; or something else entirely?
While it's an insurance professional's job to help you navigate these waters, it's helpful to start thinking about your family's needs and goals. Create a list of questions to ask during your first meeting.
Make a short list, set up meetings
Life insurance professionals are not all alike — some specialize by product line or services they offer. It's a good idea to interview several people to find the right one for you.
Because you and your goals are unique, you will likely be answering personal questions about your financial situation, dreams, goals and fears. You'll want to work with someone you feel comfortable with and can trust will look out for your best interests.
Get recommendations
A personal recommendation can help bring peace of mind.
Ask friends or family members who they work with. If you have relationships with accountants, attorneys or even your local banks, chances are they have insurance professionals they trust.
If you're active in your community or church as a volunteer, ask around. Maybe one of your fellow volunteers has someone they know and trust. You might even find a fellow volunteer who is a life insurance professional and shares your values and sense of purpose.
Check credentials, ask for references
Qualified life insurance professionals are licensed and abide by professional standards. You can do a quick Google search of the individual and the company they work for.
Many life insurance professionals maintain social media accounts on Twitter, Facebook, Instagram or LinkedIn. This can be a great way to get a sense of who they are, their affiliations and the types of content they consider important.
In addition, you can ask to speak with current or former clients for a reference.
Ask questions
When you meet with potential insurance professionals, remember to take notes so you can compare before making a decision.
Some questions to ask might include:
Are you a part of a captive sales team or are you independent?
Some professionals work for one company, which means their offerings may be limited to that specific company. On the other hand, independent life insurance professionals generally have access to multiple companies and their products.
How are you compensated?
As with any service, it's always good to know what and how you will be paying. Will their compensation be fee-only, commission-based, or some combination of the two?
How do you communicate with your clients?
Depending on your needs, technology may come into play and you want to make sure you are compatible. Do you prefer telephone calls over email or paper applications vs. online?
Do you work with people with needs like mine?
It's helpful to work with someone who has experience helping people in situations somewhat similar to yours — family/kids, work/business, income bracket, age range.
Can you take me through your process?
It's important to work with life insurance professionals who invest the time and effort to understand you, your goals, and your fears. Consider how in-depth their questions are; do they simply ask you to fill out a short questionnaire, or do they probe more deeply, particularly into your long-term objectives?
Keep in mind, you want your advisor to ask you questions that might make you uncomfortable. They need to know your personal information to do their job and make the best recommendation possible for you – so ask yourself, do they make you feel comfortable?
Trust your instincts
Once you've met with a few life insurance professionals you can compare them and narrow down your choices. Did anyone impress you with his or her approach? Who do you think could best satisfy your needs? Did you feel a connection or sense of trust with someone in particular? What did their references say?
Remember, the goal is to feel confident in your choice and that you have found someone you can trust to look after your life insurance needs with integrity and care.
Descriptions of member benefits that you may receive assume that you are a Foresters Financial member. Foresters Financial member benefits are non-contractual, subject to benefit specific eligibility requirements, definitions and limitations and may be changed or cancelled without notice.
419704 CAN/US (03/21),