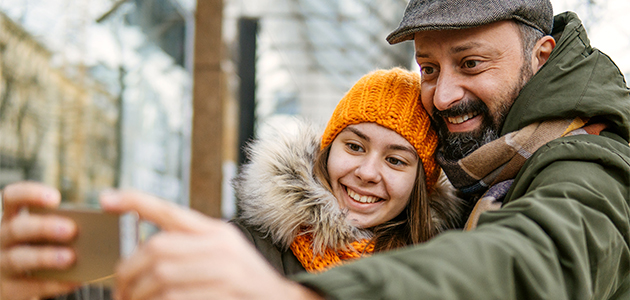 When it comes to holiday gifting, teenagers can often be the hardest people on your list to buy for. With very specific opinions about clothing, music and electronics, choosing just the right thing for a teen can be a challenge. Gift cards are a smart solution, but they can feel a bit impersonal, even though they are a well-intentioned and thoughtful alternative.
The solution might be to give the teens in your life an experience they'll never forget this holiday season. "Experience gifts" aren't actual physical things – they are the gifts of time and opportunity, and can open up a whole new world of wonder, even for teenagers who think they already know everything there is to know about the world around them.
If you're struggling to find just the right gift for a teen in your life, consider putting one of these experience-gift ideas under the tree this year:
Concert tickets: If you have the budget to send your nephew to see U2, that's great – but think about local theatre groups, choirs, orchestras and other kinds of concerts too.
Time with you. Sometimes even nieces and nephews well into their teens enjoy special time with their aunts, uncles and cousins. Plan a sleepover weekend of family fun at your place, complete with all their favorite foods, movies and games.
A trip or an outing. You don't need to drop thousands of dollars on a vacation to enjoy a truly special and out-of-the-ordinary experience with a teenager in your life. A day exploring your own city, a camping trip at a local park, a trip to a museum, horseback riding, or rock climbing are wonderful ways to show them the world.
A skill. If you're an incredible cookie baker, a hands-on lesson demonstrating how to make the perfect chocolate chip cookie is a delicious idea. If you draw, paint, sew, knit, crochet – share those skills and your passion with a teen by introducing them to the hobbies you love.
Sports lessons. If you have an aspiring hockey player, basketball whiz or tennis pro, hook them up with a professional who can spend an hour or two teaching them a few extra tricks of the trade.
A cool activity. Even teens aren't too old to enjoy laser tag, bubble soccer, a trapeze experience or paintball, so a gift certificate for activities like these is a fantastic plan for active, adventure-loving teens.
Spa day. Guys and girls alike enjoy pampering, so a gift certificate for a facial, manicure or pedicure is a luxurious, but not over-the-top expensive, way to treat them.
No matter what you wrap up and put under the tree, one of the most important things you can give to a teenager you love is the gift of a bright future.
Foresters is proud to contribute to the success that education can bring to individuals, families and their communities. That's why each year we award 250 tuition scholarships of up to $2000 to eligible students pursuing post-secondary education at an accredited university, community college or trade program.
Foresters Competitive Scholarships are open to eligible Foresters members, their spouses, dependent children, and grandchildren.
Applications for the 2019/20 school year are being accepted from December 4, 2018 – February 28, 2019, so if you have an eligible student in your life, what a wonderful gift it would be to encourage them to apply for a Foresters scholarship. Visit here for more information, including eligibility requirements, selection criteria and important dates.
Once kids reach a certain age, experience gifts are a wonderful way to help them focus on and collect memories, instead of things. And odds are pretty good those Instagram-worthy experiences you give will be remembered a lot longer than anything you can buy in a store.
For more wonderful thoughts on experience gifts, plus 45 ideas for experiences to give to kids and teens, visit Wellness Mama.
416772C CAN/US (12/18)