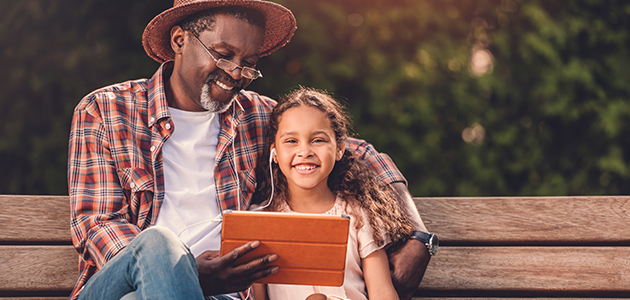 Chances are that your parents or grandparents have regaled you with stories about how they gathered around the radio with family and friends, listening excitedly to the tales unfolding before them. Little Orphan Annie, Jack Armstrong the All American Boy, and The Lone Ranger all made their way into homes in the 30s and 40s, delighting audiences young and old.
Thankfully, these sorts of wonderful radio plays and programs still exist, having been lovingly archived and made available to new generations of listeners via the Internet. Many are absolutely free and legal to download, having fallen into the public domain.
So why not take advantage of the treasure trove of old stories waiting to be rediscovered and host an old time radio party! It's a great way to wander down memory lane with friends, and something new and different to do with kids and grandkids that have probably never experienced radio like this before.
Prepare children by explaining what they're going to hear. Suggest that they close their eyes as they listen, letting the sound effects, music, and dialogue make movies in their minds. Some simple snacks, dimmed lights, and comfy chairs are all you need to set the mood. A big bowl of popcorn will certainly do, but if you feel like getting a little fancier, check out Allrecipes for hundreds of delicious snack and appetizer recipes to pair with your cozy evening in.
You do, of course, also need the main attraction! The following are sites where you can legally download and/or stream free radio programs to your heart's content:
Can't get enough of old time radio? Nostalgia buffs might also want to join the Old Time Radio Lovers group on Facebook where you can share information with other radio enthusiasts. Or do a quick search for old time radio forums online to find chat boards like Antique Radios where people happily trade stories about the little box that opened up a great big world of entertainment, once upon a time.
416770D CAN/US (11/18)