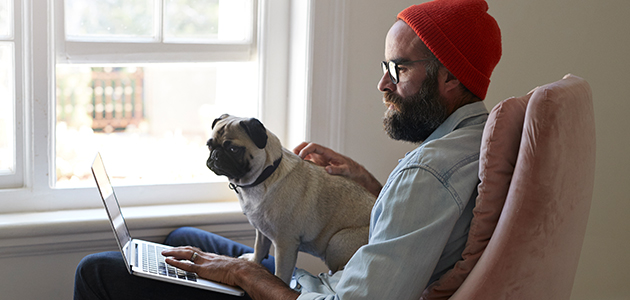 As adults, we sometimes get bogged down with day-to-day routines and responsibilities and forget that one of the most beautiful things about life is having the ability to reach out beyond what we know, and to explore everything it has to offer—especially things that can expand our minds and ignite a spark of joy and creativity in our souls.
If you have a computer, you can start exploring right now by visiting Skillshare. As the name suggests, Skillshare is an online collection of courses that you can take right from the comfort of your own home. Classes fall under three headings: create, build, and thrive; and cover everything from creative writing, photography, and animation, to marketing, leadership & management, to lifestyle and productivity. Courses are video format, usually under an hour and broken up into small segments, which means it's like having the instructor right there in the room with you!
If you choose, you can sign up for a premium account, which gives you access to a broader selection of courses, but there are 22,000+ free courses that you can take without paying a cent.
Want to learn proper kitchen knife skills? Check out Chef Elena Karp's 12-minute course. Anxious to perfect your morning routine and change the course of your whole day? Take Author and Coach Jeff Finley's 17-minute "Create a Perfect Morning Routine" course. Curious about how to grow healthy houseplants? Take botanist Christ Satch's 28-minute "Happy Houseplants" course. Always wanted to try watercolor painting? Give artist Sandra Bower's 10-minute watercolor basics course a try.
Aside from the fact that taking free online courses can be a fun way to spend some time each day, research has proven that learning new things actually rewires your brain. Scientists used to believe that our brains "hardened" at about age 25 and stayed solid for the rest of our lives, but in fact brains are incredibly plastic.1 That means that even older adults can see real transformations in their neurocircuitry just by learning new things and continuing to practice those skills.
To make a long story short, a fatty tissue called myelin can help increase the speed and strength of the electrical signals in our brain. That process, called myelination, happens when we learn new skills and continue to practice and perfect them.2
So, before you say you just don't have time to learn something new, stop and think about the benefits of taking just a few minutes a day to feed your brain and teach it something it didn't know before. There is always time in your day to fit in something that nourishes your body and soul, you simply have to make you a priority.
SOURCES
1,2 https://lifehacker.com/the-science-of-practice-what-happens-when-you-learn-a-510255025
417947D CAN/US 03/20