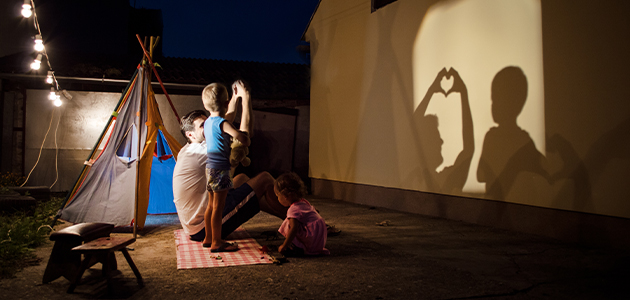 Summer vacation may look a little different this year, but it's important to ensure that you do take some time off from your daily routine. It's more important to look after yourself, enjoy some down time, and protect yourself from burnout.
While you may not be able to visit a new country or relax on a beach, you can make a staycation as enjoyable as possible with a little planning and creativity. We have some tips and inspiration to help you plan the best staycation you've ever had!
Treat it like a real vacation. Get chores and errands done before your time off so you're not tempted to simply treat it as an opportunity to get stuff done around the house. The week before, push yourself to clean your house, do the laundry, and get any groceries you may need so your free time is actually free!
Have an itinerary. If you think you'll struggle with the idea of vacationing in your own home, write up an itinerary so you have activities planned for each day. Involve everyone in the house so each person gets to choose something fun, such as:

A backyard picnic or campout.
A fun art activity, like following along with one of Bob Ross's painting videos.
Game night, complete with homemade snacks. If you have willing friends, try doing a virtual group game night using a video conferencing service like Zoom.
An online cooking class so you can create an "exotic" meal from a faraway destination. Check out Popsugar for 12 free online cooking classes you can take right now!

Document your staycation. Treat it like a real vacation (because it is!) by taking lots of photos and making a scrapbook or online photo album to share.
Get out! Just make sure to do it safely. Always follow social distancing rules and be aware of restrictions and closures in your area before venturing out. A walk around your neighborhood is a wonderful way to get some exercise and fresh air with your family. If you want to make it even more interesting, do some research on your city or town and make it a historical walking tour–or even a ghost walk if the spirit moves you!
Visit virtually. Check out museums and other attractions from the safety of your own home.
The trick to a successful staycation is a little bit of planning and flexibility, and a determination to make the most of your time off—even if all you do is sit in the shade with a cool drink reading a stack of books you've been longing to have the time for (which sounds like perfection to us!).
417953A CAN/US 06/20