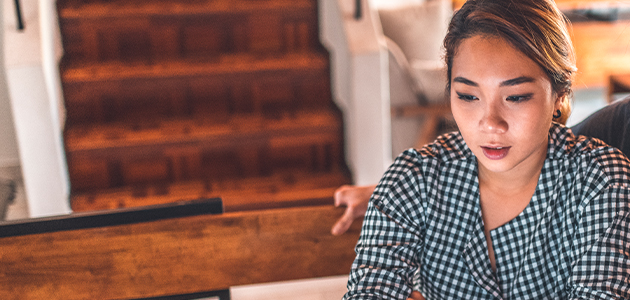 What do you need to do financially if you've just lost your job? Or when you have a business which has seen revenues drop suddenly and massively?
The CBC spoke to Shannon Lee Simmons, a Certified Financial Planner and Chartered Investment Manager, to get her advice on how to deal with a financial emergency and how to approach issues like cash flow, mortgage deferral, and retirement investments right now. She offered the following advice1:
If you're experiencing a financial emergency, first look at the gap between your income and your expenses and see what, if anything, you can do to address the gap. You may wish to pause subscriptions, scale back on cable and other non-essential services, and divert money that was budgeted for things you're no longer using (like transit fare, daycare fees, and extracurricular activities for kids, for example) towards paying bills and buying food.
If you're still working but are concerned about the stability of your future income stream, build an emergency fund that covers your spending and bills for at least a month. The ideal emergency fund amount should cover you for three to six months, but that may not be practical now, so your goal may be a minimum of one month.
Talk to your mortgage broker about renegotiating your mortgage since interest rates may be lower or decrease further. They will be able to give you advice and help you calculate potential savings and penalties associated with renewing your mortgage early.
Unless it's completely unavoidable or doing so allows you to avoid taking on expensive credit debt or line of credit debt, consider carefully whether you need to defer your mortgage payments. Those payments will still be due—including all the interest that you owe the bank—at the end of the deferral period. You'll be paying interest on the interest that you already owed.
If you have investments, speak to an investment advisor before taking any extreme measures. Try not to panic. In the future, anyone who is retired or looking to retire should consider, if possible, put twelve to eighteen months' worth of living expenses into a cash-like product such as a GIC (guaranteed investment certificate) to avoid having to pull money out of investments during a market crash.
It's also wise to ask your service providers if they provide flexible payment options—and the same goes for landlords and credit card companies. Find out if they're willing to let you delay payments without interest, and what else they're doing to help customers like you during the pandemic.
Always make sure to check official government websites for the most up-to-date information on government programs and specific relief benefits related to COVID-19. Federal governments are offering help, but you'll need to visit The Government of Canada, or the IRS in the United States for current information.
SOURCE
417953B CAN/US 06/20