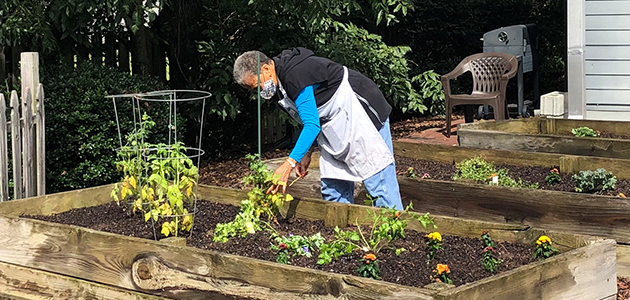 Every year on April 7, the World Health Organization (WHO) celebrates World Health Day to draw worldwide attention to health-related issues of global importance. Since 1955, WHO has chosen specific themes to focus on each year. These themes have included: global polio eradication in 1955, safe motherhood in 1998,healthy blood pressure in 2013 and depression in 2017. The goal is to raise awareness and help inform the general population as well as governments who make policies related to health care.
This year, WHO is asking the following questions:
Are we able to reimagine a world where clean air, water and food are available to all? Where economies are focused on health and well-being? Where cities are livable, and people have control over their health and the health of the planet?1
Because this year, the focus of World Health Day is the very health of our planet.
It is estimated that more than 13 million deaths around the world each year are due to avoidable environmental causes, including the climate crisis which is the single biggest health threat facing humanity.2
What can you do?
To begin with, reimagine your world #HealthierTogether:
Work as a team in your home, your school or your place of work to reduce waste, conserve electricity, reduce or eliminate the use of plastic and embrace recycling, upcycling and thrifting.
Advocate for the development and implementation of sustainable solutions—like windfarms, solar power and electric and hybrid vehicles—and vote for politicians who are willing to take bold climate change action.
Green your commute by taking public transit, riding a bike or car-sharing.
Go meatless more often, buy organic when possible, grow your own food and reduce food waste in your home.
Brainstorm other ways you and your family can commit to living a greener, more sustainable lifestyle.
Finally, make sure to share the steps you're taking to protect the planet so you can help inspire others to do the same.
Join Foresters Financial™ as we commit to Growing a Better Future
We are all stewards of this planet. At Foresters, we're doing our part by actively focusing on climate change and sustainability, health and wellness and inclusion and diversity to help enrich family and community well-being through our Growing a Better Future sustainability vision.
Last year, we hosted 65 sustainability-related events serving nearly 1,000 member households in total. Foresters members built raised garden beds, portable potato growing boxes and chicken coops. They harvested seasonal vegetables, planted seeds and composted. They learned about growing herbs and microgreens in urban spaces and planted their own native Butterflyway gardens to encourage pollinators. In a special Zoom event in partnership with UK Harvest, eleven member households in the UK even learned how to cook a two-course meal using ingredients from organizations, supermarkets and growers that had been rescued from disposal.
On National Day of Truth and Reconciliation, 600 Foresters members across Canada, the U.S. and the U.K. attended a virtual screening of Gather, an intimate portrait of the growing movement amongst Indigenous Peoples in North America to reclaim their spiritual, political and cultural identities through food sovereignty while battling the trauma of centuries of genocide. The screening concluded with a Q and A session with Gather star Nephi Craig, a chef from the White Mountain Apache Nation (Arizona), Twila Cassadore, traditional food forager and educator, and A-dae Romero-Briones, First Nations Development Institute.
At Foresters, we want to reimagine a world where we are healthier together. That's why we are committed to continuing to grow a better future by developing new sustainability projects that enrich the well-being of our members, their families and the communities where they live.
We hope you'll join us.
For more information about how you can participate in World Health Day this year, visit WHO.
SOURCES
1, 2 https://www.who.int/campaigns/world-health-day/2022
420581 CAN/US (04/22)