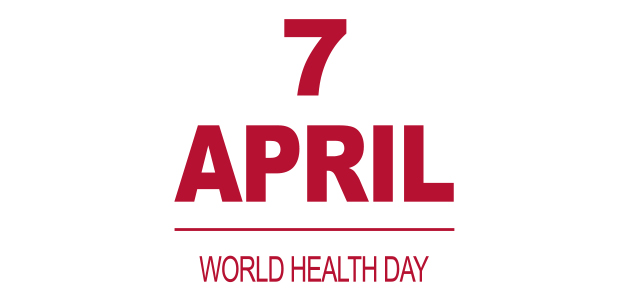 View Post
Every year on April 7, the World Health Organization (WHO) celebrates World Health Day to draw worldwide attention to health-related issues of global importance. Since 1955, WHO has chosen specific themes to focus on each year. These have included everything from global polio eradication in 1955, safe motherhood in 1998, and healthy blood pressure in 2013, and to depression in 2017. The goal is to raise awareness and to help inform the general population as well as governments who make policies directly related to health care.
In 2019, the World Health Day theme is universal health coverage, which is WHO's number one goal. While progress is being made in countries all around the world, millions of people still have no access to health care at all, and millions more are forced to choose between health care and other daily expenses such as food, clothing, and even a home.
Health is a human right. Learning more about the benefits of universal health coverage—and how it allows people to access the quality health services they need—and sharing that information with those you love is one important way for you and your family to mark this day.
Another great way to celebrate is to take stock of your own health and well-being. Have a look at our healthy-living checklist below, and see if there are some items you need to tick off!
Schedule your annual physical. It's important to see your doctor for an annual check-up even if you're feeling well. High blood pressure is called "the silent killer" because it's possible to have it without ever knowing, and some forms of cancer and other diseases can be symptom-free in their earliest stages. Your doctor will know what tests need to be run to ensure that you are as healthy as possible.
Take your medication as prescribed. Always make sure that you take any medications that you have been prescribed regularly, don't increase or lower the dosages without first checking with your doctor, and be sure to refill your prescriptions before running out. If you have trouble remembering to take your medication—or if you sometimes forget whether or not you did—your pharmacist can put your mediation in organized bubble packs that make it simple to know when to take your pills, and to see if you have or haven't done so.
Schedule important tests. There are tests and screenings that are important for us to get at certain times in our lives. These include things like cholesterol screening, diabetes screening, bone density tests and certain cancer screenings.
See your optometrist. Regular comprehensive eye exams (usually once every two years) with an optometrist can help you maintain eye health and good vision, but did you know that because of the tests they do, optometrists can detect systemic diseases before they're symptomatic? Your optometrist can be an important member of your healthcare team.
Update your personal medical files. Are you taking a new medication? Have you been diagnosed with a new condition? Have you changed doctors, or added a new doctor or health care provider to your health care team? It's important to keep all of this information together so that you have easy access to it. It's also good to let a trusted loved one know where this file is in the event that you need someone to access it for you.
Choose a power of attorney for health care. A power of attorney for personal care is a legal document that allows someone else to make health care decisions for you on your behalf if you become incapacitated. Your living will can be part of your power of attorney—this will help your loved ones make those difficult decisions since they will understand the kind of care you do and do not want. For more information on wills and estate planning, visit the Grant and Benefits section of MyForesters.com to find out what legal help is available to members through Legal Link.
Make your mental health a priority. We are usually pretty good at seeing the doctor when we feel physically ill, but for some reason many people are still reluctant to take care of their mental health in the same way. A busy life and a busy world create a whirling, anxious mind. Slow your frazzled mind down, and take some time for yourself with mindfulness exercises that promote relaxation and stress relief. Visit Pocket Mindfulness for six simple, relaxing mindfulness exercises you can try right now. If you feel you need help coping with your worries and anxieties, talk to your doctor. Remember there is no shame in getting the help you need.
Paying attention to what your body and mind are telling you, advocating for yourself, and being proactive when it comes to your health are important ways to continue enjoying a good quality of life, even as you age.
417024E CAN/US (04/19)